LOD Recipe - Material baking ​
Run the editor and open the content browser.
Click Add / Simplygon / LOD Recipe and type a name.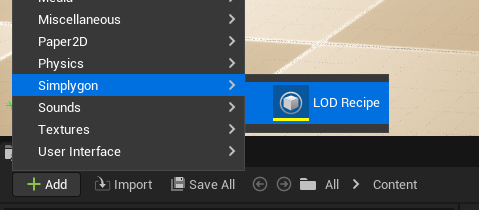 Open the LOD Recipe editor by double clicking the new asset.
Add a mesh using Add Mesh in the toolbar.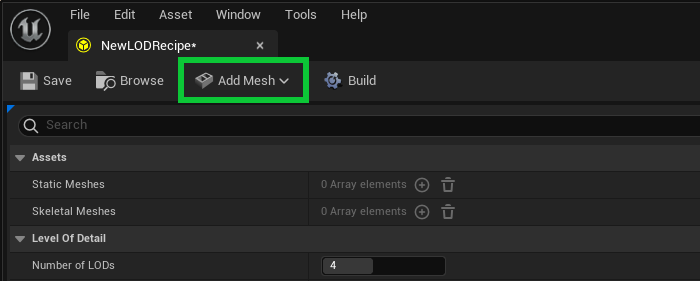 Change Number of LODs to 2.

Add two Material Property Casters and select Base Color and Normal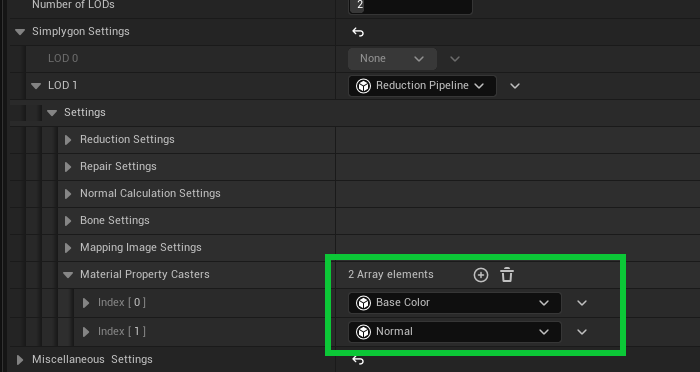 Note
Material baking for a LOD is enabled by adding casters and disabled by removing all casters.
Note
You can change the texture resolution by navigating to Mapping Image Settings / Output Material Settings / 0

Save the asset.
Press the Build button in the toolbar to generate LOD1 with baked materials.